Whether you come to Karlovy Vary as a spa patient or just want to relax and soak up the atmosphere of the city for a few days, you will definitely not be bored. There are many ways to spend your free time here. It is up to you whether you prefer active sports, sightseeing, cultural experiences or the surrounding nature.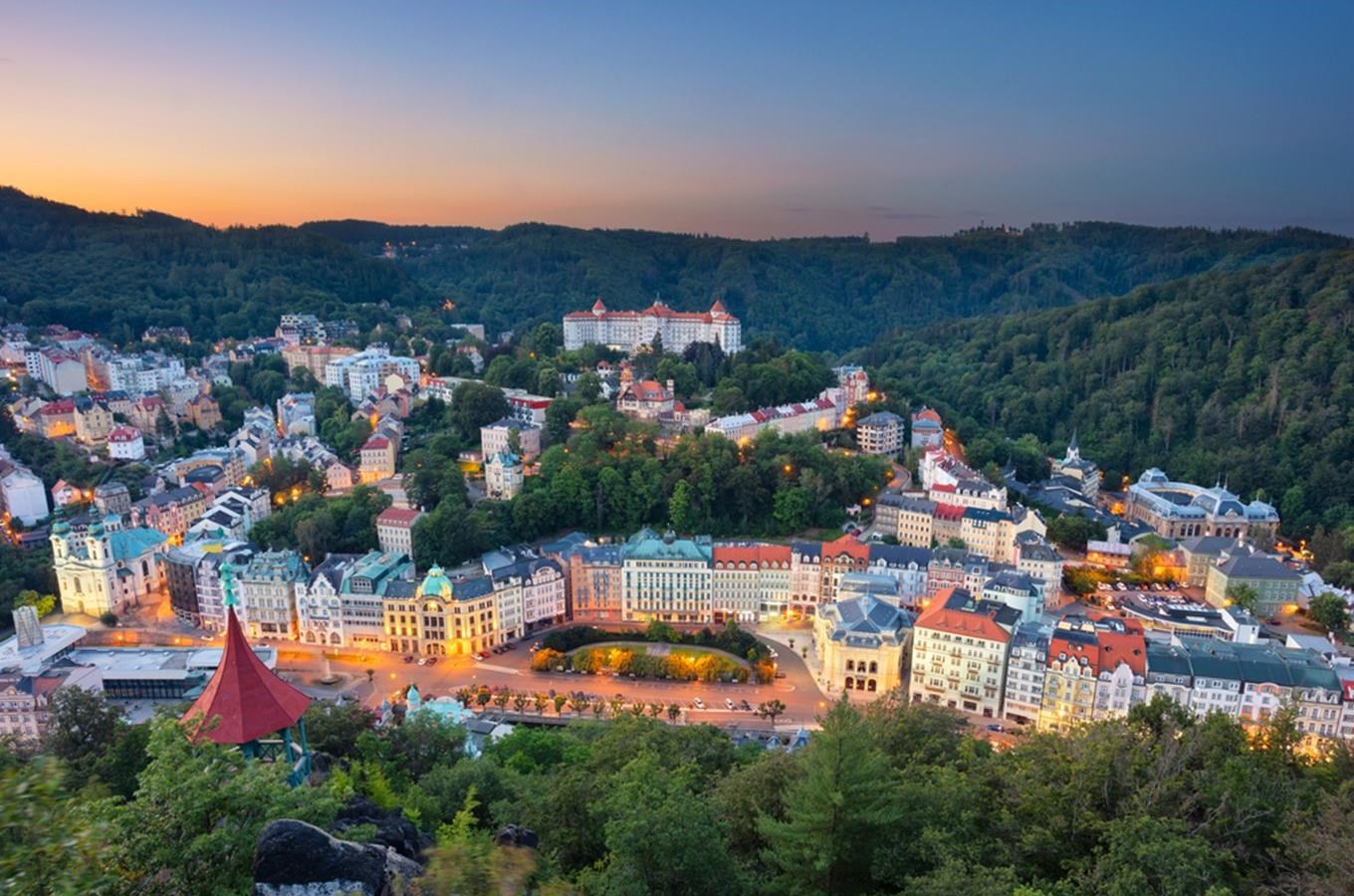 Just walking through the spa centre is a truly extraordinary experience. The noble Art Nouveau architecture will transport you back in time to a time when horses and carriages rode through the streets and ladies in glamorous gowns paraded through the streets draped in gentlemen's tails. Among the greatest pride of Karlovy Vary are the Mill Colonnade, the Municipal Theatre and the Church of St. Mary Magdalene. You can see the whole town as if it were in the palm of your hand from the famous Diana tower, where you can take a cable car or take a pleasant walk through the spa forests.
Active sportsmen are recommended to visit the eighteen-hole golf course, which made Karlovy Vary famous far beyond the Czech borders. The course offers, among other things, a practice green and rental of golf clubs, hand carts and electric carts. For tennis fans, Karlovy Vary offers sixteen clay courts, while another option is horse riding or fishing. We will be happy to arrange professional golf or tennis lessons, fishing trips or horse riding.

If you prefer cultural experiences, don't miss a visit to the aforementioned Municipal Theatre. The rich repertoire includes theatre performances, operas and concerts. Another of our tips is the Art Gallery, where you can see sculptures and paintings by leading Czech artists. The history of Karlovy Vary and the development of the spa industry can be seen at the Karlovy Vary Museum, while other popular tourist destinations include the Mozer Museum and the Jan Becher Museum. In the former you can admire the skill of talented Czech glassmakers, while the latter will introduce you to the secrets of the famous local liqueur.